(HARLINGEN) – Andres Hinojosa is currently completing his General Academic Core at Texas State Technical College. The 18-year-old is proud of his 3.4 grade-point average and said it motivates him to keep going.
The Brownsville native said he did not apply himself very much in high school because he did not have a goal to work toward, but at TSTC he has found his purpose through volunteering. Helping people is his newfound passion, and he hopes to do that for the rest of his life.
What are your plans after graduation?
After completing my Academic Core here at TSTC I want to transfer to the University of Texas at San Antonio, and work toward medical school to pursue a degree in psychiatry.
What is your drea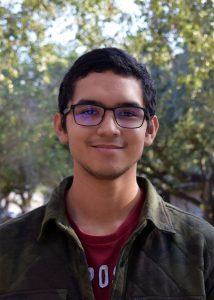 m job?
My dream job is to become a psychiatrist to help people become the best versions of themselves. I want to impact people's lives for the best.
What has been your greatest accomplishment while at TSTC?
My greatest accomplishment while at TSTC has been applying myself and getting good grades. I'm learning so many new study strategies and tips that will help me in the future.
What greatest lesson have you learned about yourself or life?
I have learned many lessons, but the one that has stuck with me is that to change personal circumstances you must change the way you think. It is your decisions that affect the outcome of life.
Who at TSTC has been the biggest influence on your success?
I can't name anyone by name, but there have been many advisors and tutors that have motivated and guided me, which has helped in my success this far.
What is your advice for future TSTC students?
My advice to future students is to take classes, and college in general, seriously; ask a lot of questions; and have an ultimate goal to work toward.
Written by Amanda Sotelo Sotelo on December 14, 2016