(WACO) – Hillary Taber is not one to shy away from creativity and hard work.
Taber, 23, of Wichita Falls and a student at Texas State Technical College, recently received the Baxter + Korge Education Fund Scholarship from the Advertising Education Foundation of Houston and the American Advertising Federation – Houston. She will use the scholarship to pay for two classes she is taking this summer. And, she is the first student from TSTC to win the scholarship.
The scholarship was presented at a luncheon the organizations hosted in April at the Junior League of Houston. The organizations announced $60,000 in scholarships being awarded to recipients in Arkansas, Texas, Oklahoma and a portion of Louisiana.
"I met the other winners and it was really amazing to get that kind of recognition," said Taber.
Taber credited Michael Lewis, department chair in Visual Communication Technology, for encouraging her to apply. He wrote her letter of recommendation for the scholarship application.
"She has a strong sense of deadlines and works well under pressure and is highly organized," Lewis said. "She is able to interpret instructions and return a design that accomplishes the stated objectives. She is flexible enough to re-evaluate a design and change it in the middle of the process if the client's needs change or the creative team decides to approach the project from a different direction."
Taber is scheduled to receive an Associate in Visual Communication Technology – Technology Design Specialization in August and will be eligible to participate in Fall Commencement in December.
She said her passion for graphic design grew in classes like Basic Graphic Design, Digital Publishing and Publication Design. Her classes involve a heavy use of the Adobe Creative Cloud. And, her appreciation for fashion and bright colors inspires her work.
Taber graduated in 2009 from Wichita Falls High School. The next year she accompanied her father to a photography workshop in San Antonio which she credited for growing an interest in photography. Her first camera was a Canon Rebel XTI.
Taber and her husband David moved from Wichita Falls to Waco so he could study automobile body repair. The couple learned about TSTC in Waco through mutual friends.
"The greatest thing is Waco is bigger but it does not have tons of traffic," she said. "But we are on our own."
She noticed on TSTC's website an Associate in Visual Communication Technology – Photography Specialization was offered and eventually received the degree in 2014. She liked how project-based the classes for both her degrees were.
Taber said she was glad to take advantage of on-campus housing for her husband and two young children.
Her plans after graduation are to continue studying graphic design in the Dallas-Fort Worth area.
"Eventually I want to work for a cool design team where I can be a good fit," Taber said. "I want to be part of a big team for a major company."
For more information about the Visual Communication Technology program contact 254-867-3310 or michael.lewis@tstc.edu.
Registration for Fall Semester continues at TSTC. For more information log on to tstc.edu.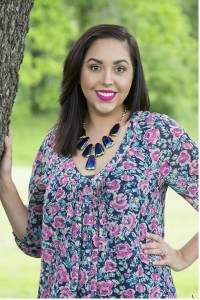 Written by Daniel Perry on May 9, 2016