Unemployment has become one of the biggest problems facing Texas today; currently more than 1.3 million people are unemployed. TSTC, in partnership with businesses and industries, has developed an innovative solution to help those Texans get back to work.
Our Rapid Industry Skills & Employability (RISE) program can help you to learn the skills to quickly begin a new career. Upon successful completion, you will earn an Occupational Skills Award.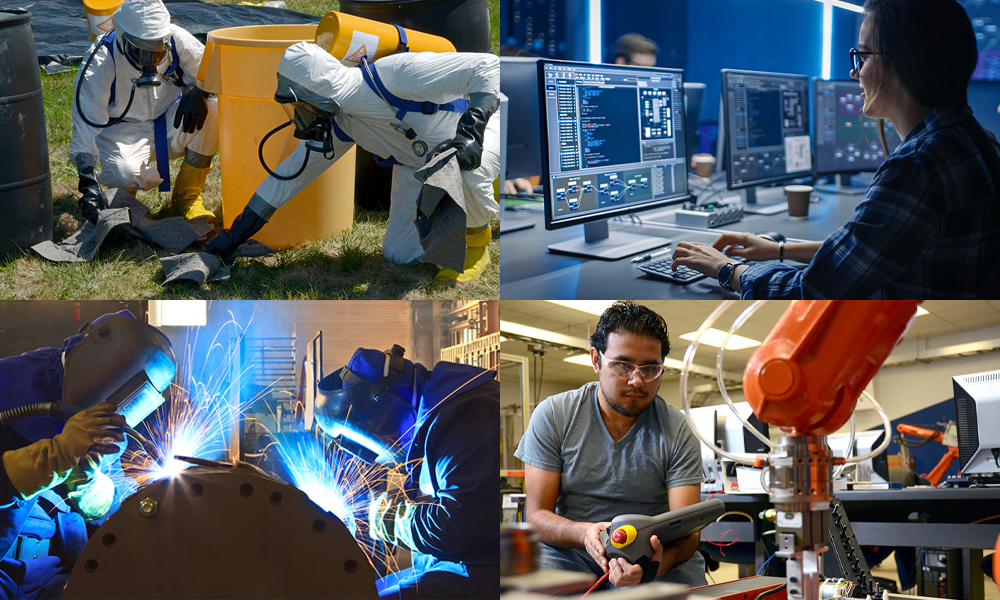 These short-term, skills-focused courses provide you with the ability to gain the basic technical skills you would need to start with an entry-level career. Some classes are offered online, face to face, or a hybrid of both, making it easier for you to complete your program.
Whether you are interested in a new career in information technology, business, or industrial systems, or just looking to upgrade your skills, we can get you started in as little as 7 1/2 weeks.
Get your training today!
Start your new career with one of the RI$E programs.
Registration for the Fall 2021 Semester begins April 5 and ends August 27.
Classes begin Monday, August 30, 2021
Click on each program below for more information.
*SCH = Semester Credit Hours
Cost Estimates are based on Fall 2021 Tuition rates.