Supporting the State's only two-year technical college system in Texas
Government Relations serves as the primary interface between TSTC and other governmental entities, including the Texas Legislature, Congress, and governmental agencies. Because TSTC is a state-funded institution, Government Relations primarily focuses on the Texas Legislature. There, Government Relations monitors legislation and other policy developments relating to TSTC and the policy areas it operates. Since the Legislature first approached TSTC to explore outcomes-based funding in 2009, Government Relations has worked with Texas legislators involved in the Texas appropriations process to implement and maintain TSTC's unique Returned-Value Funding Formula.
Federal
Although TSTC does not maintain an office in Washington, DC, Government Relations actively monitors federal legislation affecting TSTC. This includes, but is not limited to, legislation involving education, financial aid, veterans, workforce training, and economic development. Because TSTC operates a general aviation airport at its flagship campus in Waco, Government Relations also focuses on federal policy developments impacting the aviation industry – a unique role among government relations teams at Texas institutions of higher education.
Additionally, Government Relations monitors and, when needed, coordinates meetings and conferences in the Washington, DC, area for various TSTC departments and personnel related to instructional programs or federal grants. Largely through the Center for Employability Outcomes, a division of TSTC focused on research emphasizing alignment between education providers and employers, TSTC has been a frequent presenter and thought leader at national conferences for major associations and policy groups.
State
TSTC was founded by the Texas Legislature in Waco in 1965 to meet the state's evolving workforce needs. As the demand for quality technical education continued to grow, the Legislature added new campuses and programs and altered TSTC's financial and organizational structure to meet the need. Today, Government Relations has a year-round presence at the Texas Capitol to stay abreast of policy developments and to keep TSTC on the cutting edge of technical education and workforce development.
On a daily basis, Government Relations works with legislative offices in the Texas House of Representatives and the Texas Senate, providing legislators with important information about TSTC's operations, responding to staff inquiries, and providing insight into the implementation and execution of education policy. Additionally, Government Relations maintains relationships with the Governor's office and the Lt. Governor's office, as well as with appointed officials and staff from key state agencies that either have oversight responsibilities or work in concert with TSTC. Through these relationships, TSTC is able to engage in meaningful dialogue that results in better educational opportunities for Texas students and a robust talent pipeline for Texas employers.
In addition to the many relationships at the Capitol, Government Relations works closely with the many statewide trade associations that represent the business and industry community in Austin. Regular meetings are held with these trade groups to exchange information and learn about the workforce training needs of Texas businesses and industries.
Government Relations is a small shop with only seven team members, each with their respective areas of expertise and assigned tasks. Responsibilities are frequently shared in order to achieve TSTC's overarching mission of Placing More Texans in Great Paying Jobs. We actively guard TSTC's image to ensure that policymakers hear a unified and consistent message. Through Capitol visits, hosted events, policy briefings, and printed materials, we elevate TSTC's stature as a national leader in technical education.
Since TSTC is the only statewide, two-year college in Texas specifically tasked with workforce training and economic development, Government Relations views building and maintaining the strength and stability of the Texas workforce as being central to its institutional mission. Therefore, Government Relations partners at the state level with trade and industry associations to ensure that policymakers understand workforce trends and industry needs. Additionally, Government Relations works with TSTC provosts at the campus level to build linkages with local businesses and community leaders to ensure employers are assured of a well-trained and readily available workforce. Through these relationships, Government Relations contributes to the development of education and workforce policies that provide Texans with excellent educational and career opportunities.
The Government Relations Team
Kendal Carrillo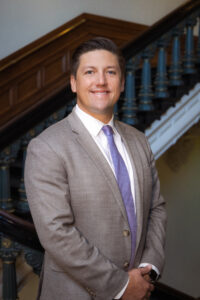 Vice President &
Senior Advisor to the Chancellor
325-280-1305
kendal.carrillo@tstc.edu
Cledia Hernandez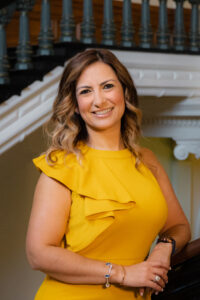 Vice Chancellor & Interim Chief External Relations Officer
956-364-4020
cledia.hernandez@tstc.edu
Come and grab a cup of coffee on us!
512-647-8780
SXSW Center
1400 Lavaca St.
Suite 170
Austin, Texas 78701
Contact us