Employers
Meeting Texas' Workforce Talent Needs
Texas State Technical College understands that in today's competitive industry atmosphere, continuous learning and talent development is the cornerstone of a thriving workforce ecosystem. As the economic engine of Texas, TSTC offers industry a dedicated team that works directly with you to provide rapid-response, customized training solutions for both your upskilling and your onboarding needs.
Our Workforce Training team stays abreast of the latest in technical training across the state and has crafted customizable, "fast-to-work" skills courses. By partnering with area businesses and regional workforce entities, we help you strengthen incumbent employees' skill sets and prepare new employees so that they can hit the ground running upon hire.
Let's Do Business
Making sure that your employees' technical skills are current is vital to your continued business success, and the success of Texas industry is our primary mission. We offer on-site, campus-based, virtual and blended (hybrid) training.
Connect with us at workforcetraining@tstc.edu or by following this link to tell us more about your specific training needs.
Optimize Your Team's Performance
TSTC knows how to help you optimize your team's performance through optimizing your training dollars! Reach out to your local TSTC Workforce Training team here for a consultation to help you keep moving at the pace of business!
Texas Workforce Commission and Other Training Grant Support
TSTC offers you dedicated specialists to help your business navigate the many opportunities to access and qualify for workforce training grants. Reach out today!
Students
Get Ahead in Your Career
Building your skills does not stop when you finish your primary education. Reach the next level in your current job or prepare to start a new career with additional training at TSTC. We offer a vast variety of current workforce training across our 10 campuses statewide.
To best meet your learning needs, training and education can be delivered face to face, online, or in a blended modality. You will be immersed in learning critical skills and the latest competencies in your chosen career track. Many of these courses are designed to be completed quickly so you don't lose valuable time away from the job.
Advance Your Career Through Continuing Education
TSTC Workforce Training offers noncredit courses for those who want to update their skills without enrolling in traditional college classes. You will find a wide range of subjects for learners of all ages, whether you are satisfying your curiosity or interested in building professional skills.
Continuing education courses are eligible for Continuing Education Units (CEUs). Classes are offered during both days and evenings, ranging from a few hours to a couple of weeks.
Optimize Your Career
Financial aid is available for some continuing education students, including from:
Local workforce boards.
Sallie Mae Smart Option Student Loans for Career Training.
The U.S. Department of Veterans Affairs.
By partnering with area businesses and regional workforce entities to customize technical training programs, we're here to help you strengthen your current employees skill set and/or prepare new ones to hit the ground running upon hire.
TSTC has worked with many employers and industry associations across Central Texas, here are a few of our current, exemplary partners:
Bitcoin Mining Technician Academy
Texas Bitcoin Foundation (TBF) and TSTC announce the launch of the first professional certifications in bitcoin mining offered by any institution of higher education anywhere in the world.
Over the past several years, Texas has become a world leader in bitcoin mining as local mining companies have been founded and large international bitcoin companies have relocated to Texas.
TSTC's training will focus on Bitcoin Mining Operations, Software, Hardware, and Electrical Power. As students move through the programs and are hired by Texas-based bitcoin miners, TSTC will expand its training offerings to meet industry demand.
TSTC's bitcoin mining certification programs are scheduled to begin in early 2023.
Let's Connect
Tesla START program
TSTC and Tesla have entered into a partnership that boasts an intensive 16-week electric vehicle service-training program designed to provide students with the skills necessary for a successful career with Tesla. During the course of the program, students will develop their technical expertise through a blended approach of in-class theory, hands-on labs, and self-paced learning. In addition to electric vehicle service training, students will learn enhanced soft skills and team-based repair practices. Upon successful completion of the program, graduates have the necessary skills for job placement as Service Technicians at one of Tesla's Service Centers across the country.
Tesla START program
Bombardier Aviation Apprenticeship Program
This Department of Labor apprenticeship program includes a 90-day paid training at TSTC in North Texas, followed by 90-days of on-the-job training at Bombardier. Upon successful completion of the apprenticeship, students are hired on as a full-time Structural Assembler with Bombardier. This pipeline initiative requires no prior experience in order to participate in training.
Heroes Make America and The Manufacturing Institute
TSTC offers a 12-week Industrial Systems training program where the curriculum integrates 7 Smart Automation Certification Alliance (SACA) certifications and career-readiness training. In partnership with Heroes, TSTC works to prepare transitioning-service members, veterans, National Guard members, reservists and military spouses for rewarding careers in manufacturing.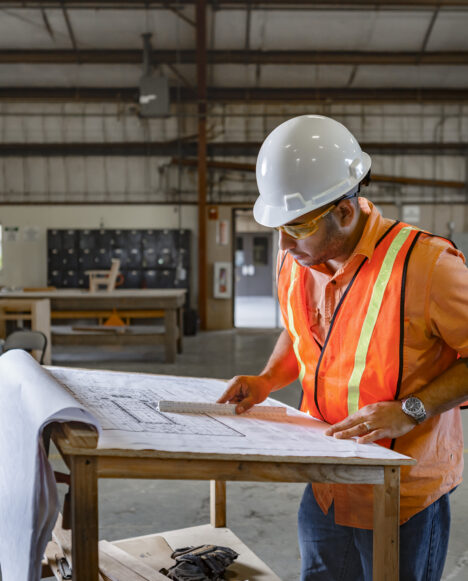 Courses Available by Inquiry
Online Training and Certification
Through partnerships with 360training and ed2go, TSTC offers approved online training and certification programs. Explore the full list of regulatory classes below: