Employers
Train Your Team: Online or In-Person
Your employees are the strength of your business, so it's important to make sure they are trained in the latest technology. Whether you're looking for online opportunities or in-person classes for hands-on work, TSTC has opportunities for you. Learning at any of our state-of-the-art facilities will strengthen incumbent employees and improve the value of their labor for years to come.
Build A Program Plan For Your Business
If you want your team to walk away with a full certification, you're looking for a "for-credit" program through our workforce training team. Identify the program and coursework which most suits the need of your candidate and build them up for lifelong success. If the needs of your organization are evolving as fast as the industry, you may prefer the "not-for-credit" program which will train specifically in the skills you deem necessary. We can do this without the added expense of classes or training outside of the workflow, so you have your key employees back on site as soon as they're ready.
You're Not Alone In Wanting A Greater Texas
The Texas Workforce Commission wants to see you succeed and they're here to help, as well as many other organizations providing grants to help fill the needs of the Texas economy. Lucky for you, TSTC offers specialist services to help identify funding assistance opportunities. You could qualify for numerous grants to train your team. Interested? Reach out, today!
Students
Take Control Of Your Career
A for-credit program ensures you have the credentials you need to excel. Become an asset to your company with the certifications and training you need. Take classes online so you can keep your boots on the ground, from anywhere in the state, or sign up for in-person classes so you can meet instructors face-to-face. Want a little bit of both? Try our hybrid schedules for that "just right" feeling.
Everything You Need, Built For You
We know you may be full-time in your career, in need of the latest updates to technology to get you back on top of your field. With our not-for-credit workforce training, you can pursue the knowledge you need without being slowed down by skills outside of your role. With the TSTC Continuing Education Units (CEUs) you can still work your normal routine by taking classes during the day or in the evenings. Build the program that's right for you, with nothing you don't need.
The Right Team To Get You Started
You want to get ahead in your field but there are hurdles to every success story. Work with our specialists to destroy the barriers in your path and apply for financial aid to cover the cost of your training. You may just qualify for more than you realize! TSTC is ready to support you in finding financial aid from opportunities including:
Workforce Boards
Sallie Mae Smart Option Loans for Career Training
The US Department for Veteran Affairs
So, what are you waiting for?
Whether you're looking to train your current employees for the latest advancements in your industry or you're preparing new employees for their roles, TSTC has the partnerships you need to customize your technical training program.
TSTC has worked with many employers and industry associates across Texas. Take a look through a few of our partners, and see how TSTC is the economic engine of Texas.
Tesla START program
Tesla and TSTC are partners in a new intensive 16-week program designed to help you succeed with Tesla. Students participate in an electric vehicle service training program that develops their technical expertise through a blended approach of in-class theory, hands-on labs, and self-paced learning. In addition, students will learn valuable soft skills and team-based repair practices so that they become better team-members and leaders. When they complete the program, graduates are fully equipped for placement as Service Technicians at one of Tesla's Service Centers, across the United States of America.
Tesla START program
Bombardier Aviation Apprenticeship Program
The Department of Labor supported program with Bombardier in partnership with TSTC offers students the opportunity to set their career soaring with paid and on-the-job training in North Texas. Students will be paid for 90 days of training at the TSTC North Texas campus before taking flight with 90 days of real on-the-job training with Bombardier. At the completion of the apprenticeship program, students are ready to be hired full-time as Structural Assemblers with Bombardier. The best part? No prior experience in the field is required, so you can sign up immediately for a fantastic new career.
Let's Connect
Heroes Make America and The Manufacturing Institute
TSTC and Heroes Make America offer a 12-week Industrial Systems training program which prepares transitioning-service members, veterans, National Guard members, reservists, and military spouses for careers in manufacturing. The program empowers individuals by integrating 7 Smart Automation Certification Alliance (SACA) certifications to boost your resume and get you a great-paying job.
Let's Connect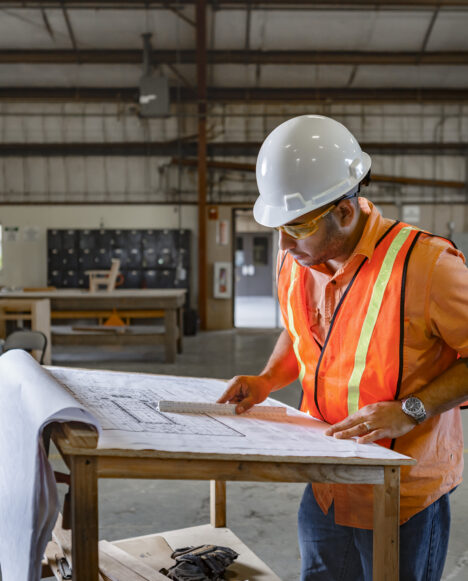 Online Training and Certification
Through partnerships with 360training and ed2go, TSTC offers approved online training and certification programs. Explore the full list of regulatory classes below: