Harlingen

campus

Our campus in Harlingen is rich in culture with an emphasis on student success.
Our campus in Harlingen is rich in culture with an emphasis on student success.
Sign up to tour
About
the campus
You'll find the faculty and staff at TSTC in Harlingen are committed to preparing students for the workforce by providing personal and professional development through a combination of technical and academic delivery, relevant student services, talent development organizations, and other career-building activities. TSTC in Harlingen uses institution-wide coordinated planning to assure program vitality for today's industrial and academic demands and tomorrow's workforce challenges. We also provide customized training in partnership with industry leaders to provide talent development for their current employees. Our programs here combine technical and academic courses and provide opportunities for immediate employment, upgrading the skills of our current workforce and seamless transfer credits to other colleges and universities. Earn an Associate of Science (AS), an Associate of Applied Science (AAS), or technical certificates of completion, and workforce certificates. This is one of our larger campuses and there are many programs offered at this location.
CAMPUS HOURS
Extended Hours
Mon.–Thur.
Aug. 21–31
TSTC Welding Technology student inspired to accomplish dream job
(HARLINGEN, Texas) – There is a new generation of motivated women who are gaining the hands-on technical skills to fill vacated welding jobs, and that is what led Haylee Whitt to Texas State Technical College. Whitt, a native of California who now lives in...
TSTC's Advocacy and Resource Center holiday meals make students smile
(HARLINGEN, Texas) – The Advocacy and Resource Center at Texas State Technical College's Harlingen campus recently held its third annual holiday meal drive so students can enjoy a Thanksgiving meal with their loved ones. "Our goal is to provide support for our students because...
Facilities & resources
As one of our larger TSTC campuses, you'll find everything you need to be a successful student. We offer the full suite of resources you'd find at any major university. Set in the beautiful tropical setting of Harlingen, you'll enjoy walking through campus all year long.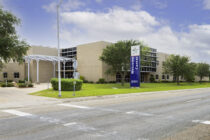 The Welcome Center
The Welcome Center is your first stop on your journey at TSTC. The WC also houses our university partners to provide a place for advanced degrees to be offered in our community.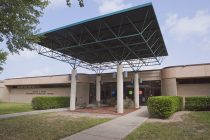 Engineering Technology Center
The Engineering Technology Center hosts several of our most popular programs, including mechatronics, wind energy and biomedical technology.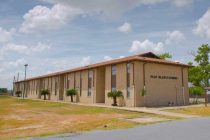 Student Housing
You can experience Harlingen even if you live elsewhere. We offer student housing options to suit every type of student.
Campus amenities
As one of our bigger campuses, TSTC in Harlingen offers a wide variety of amenities. You'll have full access to our Learning Resource Center, gymnasium, cafeteria, sand volleyball courts, outdoor seating, study rooms, student lounge, basketball courts, and more. We even have an online campus store for all your TSTC merchandise and supplies.
We encourage you to join in student housing and immerse yourself in new friendships, ideas and experiences.
View student housing options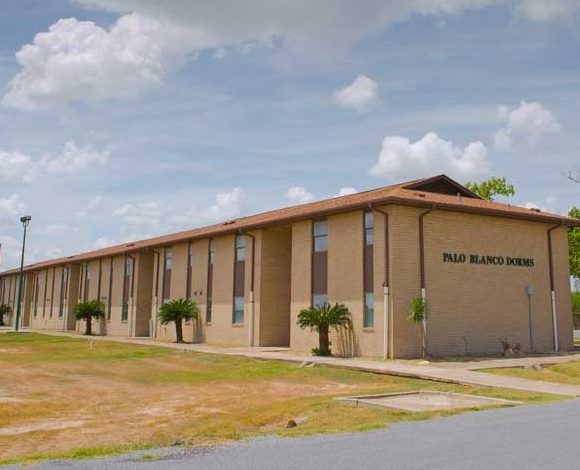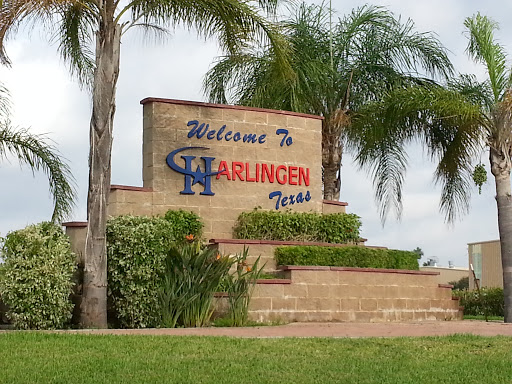 More about Harlingen
At TSTC in Harlingen, you're in the Rio Grande Valley of Texas, just 40 miles from the South Padre Island beach and just north of the Mexican border. You will experience the culture that is rich in the RGV area through local restaurants, festivals and more. Whether it's the beaches on South Padre Island or the shopping in Mercedes, there's always something to do.
Start at TSTC in Harlingen
Harlingen Campus Directory
Administrative Office
956-364-4024
Access and Learning Accommodations
956-364-4520
Advocacy and Resource Center
956-364-4525
ADMISSIONS
956-364-4060
Campus Police
956-364-4220
ENROLLMENT CENTER
956-364-4060
Food Services
956-364-4450
Financial Aid
956-364-4330
Human Resources
956-364-4042
NEW STUDENT ADMISSIONS & RECRUITING
956-364-5240
Purchasing Office
956-364-4427
Records & Registrar
956-364-4060
Student Accounting
956-364-4409
Student Activities Center
956-364-4370
Student Housing
956-364-4235
Testing Center
956-364-4310
TSTC Bookstore
956-364-4442
Veteran Affairs
956-364-4387
Campus safety
In case of an emergency, call 911
Report a crime
If you have information related to a crime, please submit a report. It will help us maintain a safe and secure campus environment for everyone.
Find out more information about safety on campus from our Clery Report.
Safety and Security
ADDRESS
Welcome Center
2424 Boxwood
Harlingen, TX 78850
Main Campus
1902 N. Loop 499
Harlingen, TX 78550
800-852-8784
Campus Hours
8 a.m. – 5 p.m.
Monday – Friday
Enrollment Extended Virtual Hours
5 p.m. – 9 p.m.
Monday – Thursday