Same quality technical training for a career — online
Need to figure out how to fit a degree in between family, commitments, and your work schedule? With TSTC Online, you can earn your degree anywhere and fit an online program into your life.
Instruction and coursework in our online programs are delivered through TSTC's learning management system. Our online degrees are just as valuable as our in-person classroom experiences. Depending on which program you choose, there may be required in-person testing, clinicals or practicums. View a list of our online programs here.
Quality
TSTC online programs and courses offer the same accredited, quality curriculum as TSTC in-person programs.
Intentional course design
TSTC online courses are designed by faculty who are experts in their fields, in collaboration with a team of instructional designers. Courses are designed to ensure engagement and the highest-quality online educational experience.
Affordability
TSTC ranks as one of the most affordable technical institutions in Texas. Attending TSTC as an online student costs the same as in-person classroom instruction for Texas residents. The only other additional potential charges incurred in TSTC Online courses may be for proctored exams.
Faculty-facilitated courses
TSTC faculty who teach online classes are available to students for additional questions by email or telephone. They are committed to supporting your success as a student at TSTC.
Flexibility & convenience
While coursework deadlines still exist, you can choose to work on it at the time of day that works best for you.
Student support
Online students receive the same student support as in-person students. Online students can connect to all services and support through portal pages, links on the College website, and links within courses.
Student Online Learning Orientation (SOLO)
The goal of the Texas State Technical College (TSTC) Student Online Learning Orientation is to increase your awareness, readiness and self-confidence in taking online learning courses. Students are encouraged to complete the Student Online Learning Orientation (SOLO) if they have not taken and passed a TSTC online course (with a C or better).
The SOLO takes on average four hours to complete (dependent on your familiarity with technology and learning management systems) and does not have to be completed in one "sitting." You can return to it and complete it as time allows.
State Authorization Reciprocity Agreement (SARA)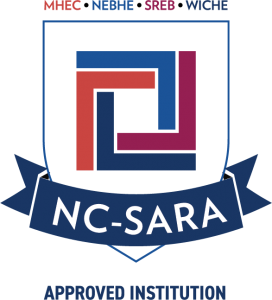 TSTC is a member of the SARA. This means that TSTC can offer online courses and programs to residents in all states that are also SARA members. Individual colleges in these states must also be SARA members.
Please be advised that certain online programs, which include internships, practicums, or other experiential requirements, may require additional State Authorization requirements. Check with the appropriate licensing or professional organization before you enroll in these types of programs to be sure that the TSTC course credits will be accepted.
Complaint resolution for TSTC students enrolled in online courses while residing outside of Texas are as follows:
The first step is to follow student complaint procedures on the course syllabus with the instructor and program leadership.
If the issue is not resolved, students may click here to find the representative for their campus.
Complaints against a SARA-participating institution must first go through the institution's grievance procedures. All complaints regarding student grades or conduct violations are governed by the institution and the laws of the institution's home state. 
If a student is not satisfied with the outcome of the institutional grievance process, the student may appeal, within two years of the incident, to the SARA portal agency of the institution's home state. For all complaints regarding Texas degree-granting postsecondary institutions participating in SARA, complete the Student Complaint and Release Form and email the form to Student.Complaints@thecb.state.tx.us.
Who do I contact if I am having issues with logging into Moodle or Canvas?
Contact the TSTC Help Desk for assistance with username or passwords: 800-592-8784
OIT Help Desk phone support hours:
Monday through Friday, 7 a.m. to 9:30 p.m.
Saturday and Sunday: 8 a.m. to 5 p.m.
What if I have more questions?
If you have additional questions with or need assistance with the orientation, please contact:
Jessica Ybarra
956-364-4954
jessica.ybarra@tstc.edu
So what are you waiting for?
Start your online program today!
Apply now