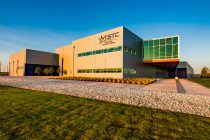 Abilene
Our Abilene campus offers three facilities for commuter students, in the heart of the Big Country. We offer a variety of in-demand training opportunities and have flexible daytime, afternoon, and evening classes. Courses are offered on our main campus and at our new Abilene Industrial Technology Center. The Industrial Technology Center campus is conveniently located near Dyess Air Force Base to serve military personnel and families there.
2082 Quantum Loop
Abilene, TX 79602

650 E. Highway 80
Abilene, TX 79601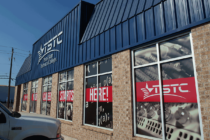 Breckenridge
This tight-knit, commuter campus gives you the individual attention you deserve. With a low student-to-instructor ratio, Breckenridge is a commuter campus where you're at the center of it all. Plus, with three lakes nearby, you can quickly get away from it all in beautiful surroundings. The recently remodeled Breckenridge Technology Center is home to cutting-edge equipment, where you can put your growing skills to work. Also, there are several on-campus spots for studying—and socializing—with classmates. An added bonus is that the Breckenridge community offers generous scholarship opportunities to TSTC students, which is a benefit not to be overlooked.
415 N. Breckenridge
Breckenridge, TX 76424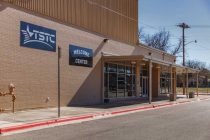 Brownwood
Just seven miles from Lake Brownwood, the Brownwood campus is a newly renovated facility with high-tech equipment for students to use in learning new skills. Situated in the Pecan Bayou of the Pecan Valley, the Brownwood campus is a place where students who attend TSTC have training opportunities in conjunction with many central Texas companies.
305 Booker St.
Brownwood, TX 76801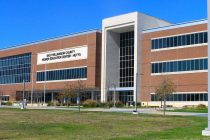 East Williamson County
Nestled on 57 acres outside of Austin, this branch of TSTC has joined forces with Temple College and Texas A&M to offer students the best training and academic opportunities. We offer the highly specialized and advanced technical education training you will need to work in nearby manufacturing and tech industries.
TSTC in East Williamson County is part of a multi-institutional teaching center called The East Williamson County Higher Education Center (EWCHEC). The college is committed to providing citizens of Hutto, Taylor and the surrounding areas access to highly specialized and advanced technical education that can lead to great career opportunities. The center is housed in the new 112,000 square-foot EWCHEC facility in Hutto.
1600 Innovation Blvd (CR 108)
Hutto, TX  78634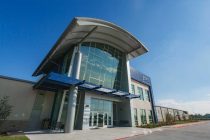 Fort Bend County
Join us at our Fort Bend campus, where we're working on training students to fill jobs in one of Texas's fastest-growing and most diverse counties. In partnership with Wharton County Junior College, Texas State Technical College (TSTC) provides technical instruction, and WCJC provides academic instruction on our growing campus. With tremendous support from local community leaders to help fill the skills gaps and train local workers in the Greater Houston area, TSTC offers programs in Fort Bend County, including Industrial Systems Technology, Cyber Security, and Welding Technology. It's a great place to learn new skills and make connections to a new career.
26706 Southwest Freeway
Rosenberg, TX 77471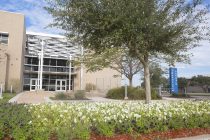 Harlingen
Located just 40 miles from South Padre Island in the Rio Grande Valley, this is our biggest campus. Some of our most popular areas of study are medical, information technology, manufacturing, and wind energy. Want to transfer academic credits to another institution? Enroll in our academic track here and you can earn an Associate of Science (AS) or an Associate of Applied Science (AAS) degree.
1902 N. Loop 499
Harlingen, TX 78550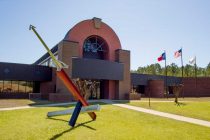 Marshall
Set in the Piney Woods of East Texas, the Marshall campus is a place for people who love the outdoors. The campus was built in 1991 and features state-of-the-art classrooms, on-campus furnished apartments for single students, and a wide variety of student activities.
2650 East End Blvd., South
Marshall, TX 75672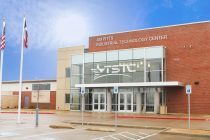 North Texas
If you're looking to build high-tech skills and gain training on state-of the-art equipment, the Ellis County campus is the place to start your training. For students of nearby Red Oak High School, we offer tech training to high school students who have their sights on a tech career and offer dual credit to those students. Start your future today earning college credit in high school, and be in a well-paying job before you know it.
119 North Lowrance
Red Oak, TX 75154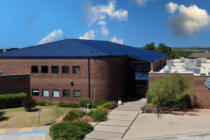 Sweetwater
Just three miles outside of historic Sweetwater, this campus offers student housing and a full-service cafeteria. In our fully furnished labs, you will learn on equipment and tools used on the job. Our newly renovated library offers study rooms for individual or group sessions. The Student Center is a 36,000-square foot, two-level facility where you can exercise, participate in intramural sports, relax in open social areas, or play a variety of console or table games after classes. Relax after class at nearby Lake Sweetwater.
300 Homer K. Taylor Drive 
Sweetwater, TX 79556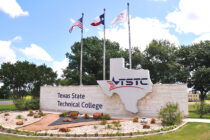 Waco
The original campus, Waco has the largest number of programs and students. Whatever industry you are looking to build skills in, we have it here. Want to become a Tesla mechanic? We are the only college in the state offering that education. Looking to take flight with an aerospace career? We manage our own airport on campus. No matter what career you are interested in, TSTC in Waco can help you to start on the path to that new career.
3801 Campus Drive Waco,
TX 76705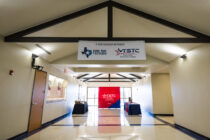 TSTC at FAME Technical Center
NEW! Now enrolling for Fall 2023!
Located in the hill country, this campus offers Advanced Manufacturing Technician (AMT) training in the New Braunfels area. TSTC's AMT training is sponsored by local companies with the goal of allowing students to graduate debt-free.
Central Texas Technology Center, Building "A", 2189 FM 758, New Braunfels, TX 78130
We've got a campus that's right for you.
Each of our 10 locations looks and feels unique. And being a TSTC student means you're part of the school's local community. Wherever you are located, there's a TSTC location to fit what you're looking for