Abilene


campus

Starting a new chapter in your career?
Where better than the Storybook Capital of America.
Starting a new chapter in your career?
Where better than the Storybook Capital of America.
Sign up to tour
About
the campus
Abilene is a commuter campus with flexible daytime, afternoon, and evening hours to meet the needs of traditional college students and adult learners. This campus offers a wide variety of training that is specifically in demand in West Texas. We are conveniently located to serve military personnel and families stationed at Dyess Air Force Base.
CAMPUS HOURS
Enrollment Extended Hours: Monday - Thursday
ADDRESS
2082 Quantum Loop
Abilene, TX 79602

650 E. Highway 80
Abilene, TX 79601
Get directions
Rodriguez working toward degree at TSTC to boost career
(ABILENE, Texas) – Balancing a full-time job, family and school is nothing new to Alfred Rodriguez. The 2020 Texas State Technical College graduate is back in the labs, studying for an Associate of Applied Science degree in Industrial Systems. Rodriguez previously earned a certificate...
With construction increasing, TSTC fills welding needs
(ABILENE, Texas) – With construction projects increasing in West Texas, the need for welders will only grow. Greg Nicholas, Texas State Technical College's Welding Technology instructor in Abilene, said the number of area job postings for welders increases on a weekly basis, and that...
career pathways career pathways
Facilities & resources
Thousands of Big Country residents have graduated from TSTC in Abilene since 1985, and we're looking at graduating thousands more with our new campus! The new Industrial Technology Center is now open just off of Loop 322, near the TSTC hangar next to Abilene Regional Airport.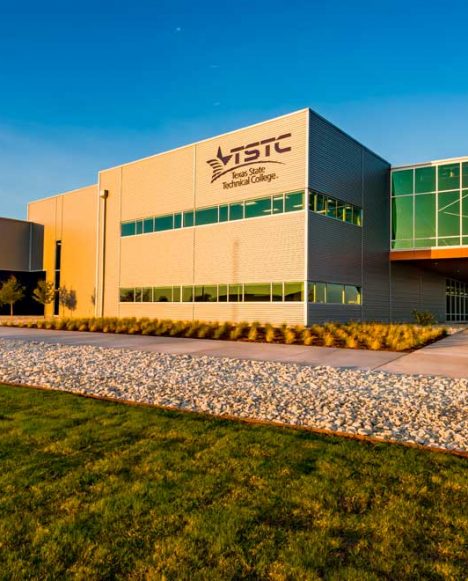 Schedule a visit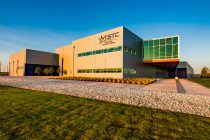 East Campus
Our newest Industrial Technology Center is impressive. Come by the Enrollment Center and tour some of our top programs.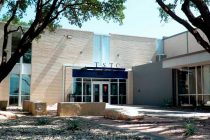 Downtown Campus
Need a quiet place to study? Or take a break for a game of pool? Our Downtown Campus is the place to go.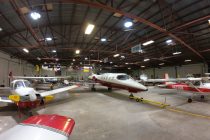 TSTC Hangar
Our aircraft maintenance programs have their own training facility near Abilene Regional Airport, next to the Industrial Technology Center.
Campus amenities
Our Abilene campus offers a number of amenities to make your education and training convenient. You'll have full access to our Learning Resource Center, game and pool tables, microwaves, outdoor seating, study rooms, vending machines and more. We even have an online campus store for all your TSTC merchandise and supplies.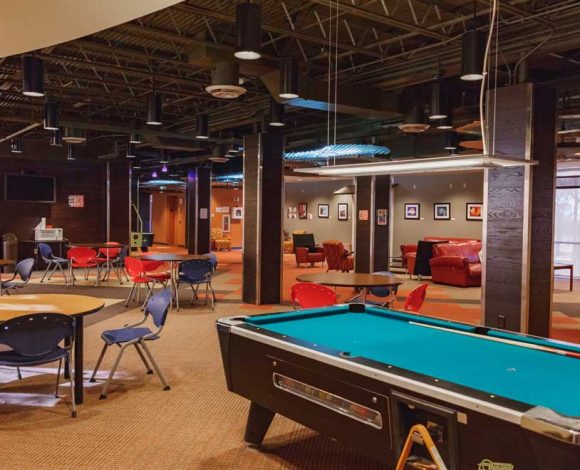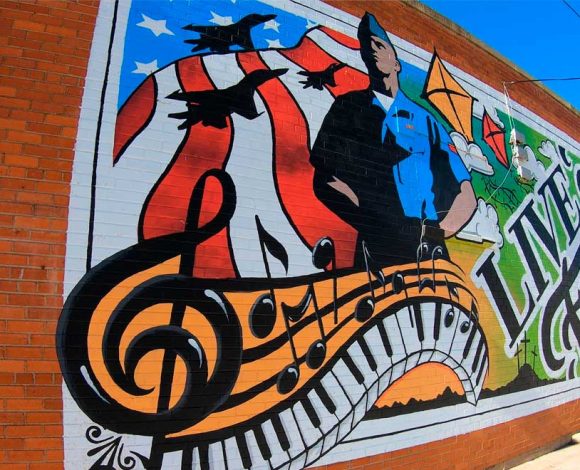 More about Abilene
With a population of 117,000, the historic city of Abilene boasts a thriving economy and vibrant community in the center of the "Texas Midwest." Home to the Dyess Air Force Base, Abilene is a close-knit community with an annual calendar full of festivals and family-friendly events highlighting its rich history.
get connected get connected
Apply now
Give us a call
New Student Admissions & Recruiting
325-734-3604
Counseling & Testing
325-734-3641
TSTC Campus Store
325-734-3642
Admissions & Records
325-734-3604
Veteran Affairs
325-734-3626
Human Resources
325-641-3917
Registrar's Office
325-734-3604
Student Accounting
325-734-3603
Administrative Office
325-734-3600
Financial Aid
325-734-3630
Purchasing Office
325-235-7332
325-235-7342
Campus safety
In case of an emergency, call 911
Report a crime
If you have information related to a crime, please submit a report. It will help us maintain a safe and secure campus environment for everyone.
Find out more information about safety on campus from our Clery Report.
Safety and Security
ADDRESS
2082 Quantum Loop
Abilene, TX 79602
325-738-3341
650 E. Highway 80
Abilene, TX 79601
325-734-3608
Campus Hours
8 a.m. – 5 p.m.
Monday – Friday
Enrollment Extended Virtual Hours
5 p.m. – 9 p.m.
Monday – Thursday