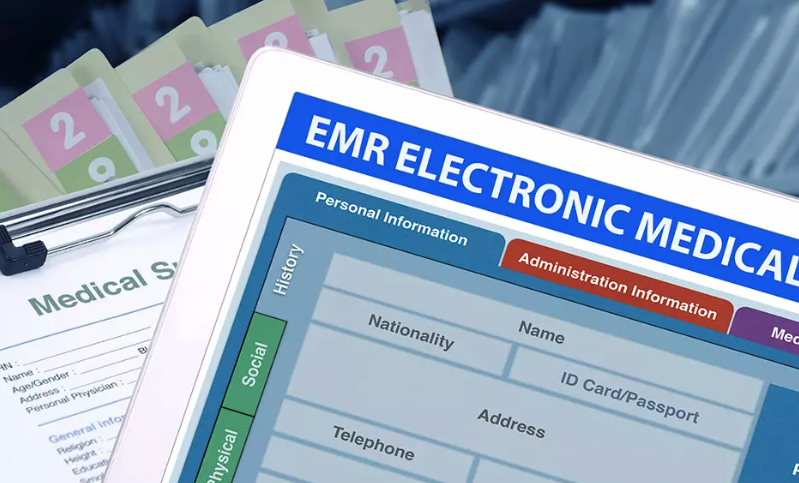 The Certified Medical Administrative Assistant with Certified Electronic Health Records Specialist and Medical Terminology is an online program that will prepare you for a rewarding career in the healthcare industry. In this dual electronic health records specialist certification and medical administrative assistant certification program, you will gain a wide range of medical office management skills that healthcare professionals need for a successful career in a medical setting.
Job Outlook

The U.S. Bureau of Labor Statistics, the job market for medical assistants will grow 16% through 2031, which is much faster than the average job.
Please Note: This course does not meet state requirements for students intending to work in North Dakota, Utah, Virginia, Washington, and West Virginia.
What you will learn
Medical Terminology
Medical Assisting Foundations
Legal and Ethical Issues
Managing Medical Records
Insurance Claims, Patient Billing, and Collections
and much more.
What is a certified medical administrative assistant?
A Certified Medical Administrative Assistant (CMAA) is a certification earned by those who have proven their expertise in efficiently and effectively running healthcare offices. This nationally recognized designation is something that many employers are searching for in one of the fastest-growing careers today. Upon earning this certification, you'll be able to confidently handle correspondence, answer calls, schedule appointments, operate computer systems, as well as maintaining files, update and maintain patient information, and create operation reports for any medical practice—the essential duties for any administrative medical assistant.
How much does a Medical Administrative Assistant make?
According to the Bureau of Labor Statistics, the median medical administrative assistant salary is $37,450. Your exact salary will vary, and jobs are available everywhere, but the areas with the highest paying jobs for Administrative Medical Assistants include California, Texas, Florida, and Arizona.
What is the difference between an Administrative Medical Assistant and a Medical Assistant?
The difference between an Administrative Medical Assistant and a Medical Assistant is that while both positions can and do perform clerical tasks, a Medical Assistant also has the ability to perform some clinical tasks such as helping with examinations, giving injections, and preparing specimens for lab tests.
Course Objectives
Learn best financial practices for a medical center
Master the fundamentals of medical terminology and ethical best practices
Understand the basics of working with medical documents, medical billing, and coding processes
Learn to manage patient visits, arrange follow-up care, and issue prescriptions
Keep track of vital information such as patient allergies and medications
Understand how to best read and interpret health records
Wide range of medical office management skills
Detailed overview across multiple areas in a certified medical administrative assistant, electronic health records, and medical terminology
Identify the professional traits that a medical assistant must possess
Discuss the various administrative job duties of a medical assistant
Recognize the importance of professional certification
Prerequisites and Requirements
Prerequisites:
There are no prerequisites to take these courses.
Certification Requirements:
In order to sit for the national certification exam, candidates must have a high school diploma or equivalent.