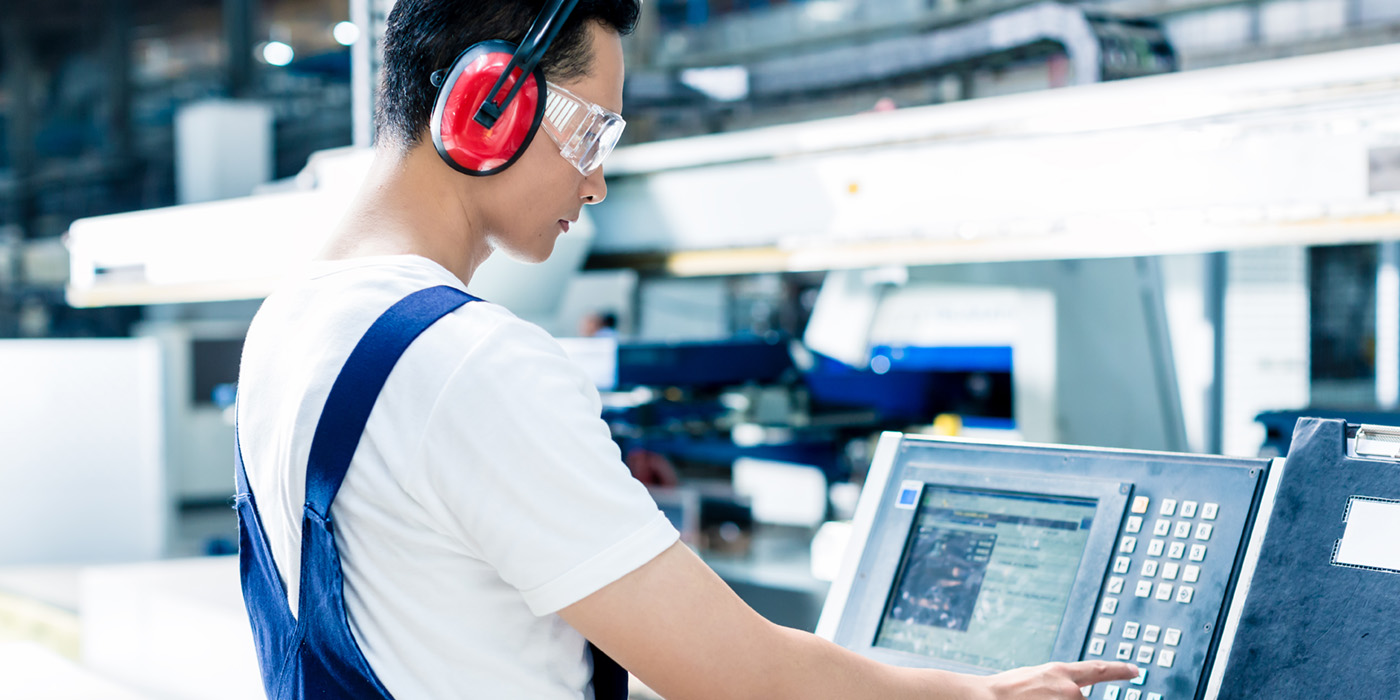 If you want to advance your manufacturing career, this 100% online course will train you to operate cutting-edge CNC machines.
Job Outlook for CNC Machinists

According to the US Bureau of Labor Statistics (BLS), machinists earn almost $45,750 per year, on average. Experienced CNC machinists make between $50,000 and $80,000 annually.
The BLS notes that job demand for machinists will grow 1-2% over the next decade. However, many of these jobs will require knowledge of CNC machines and automation.
Deloitte estimates that as many as 2 million advanced manufacturing jobs may go unfilled between now and 2025.
CNC Machinist Program Course
Curriculum
Workholding
Math
Inspection
Machining and Stamping
Safety
Materials
Metal Cutting
Quality and Manufacturing Management
Grinding
WHAT IS THE DIFFERENCE BETWEEN CONVENTIONAL AND CNC MACHINES?
While CNC machining and conventional machining both refer to the process of shaping a raw material into a specific part, the difference between the two processes is that CNC machines are automated while conventional machines are manual or may require multiple machines to cut different a single part.
WHAT DO CNC MACHINISTS DO?
CNC machinists are expected to:
Interpret designs of parts to be machined
Use technical calculations and models to program a CNC machine
Choose tools or attachments required for a product order
Set manufacturing metrics such as tolerance levels or cutting speeds
Maintain and upgrade CNC machines to optimize productivity
Validate a machine's output based on the technical standards for a project
Operate machines under computer numerical control, including lathes, mills, presses, and drills, 3D printers, glass cutters and more
IS CNC TRAINING WORTH IT?
Yes. Technologies like artificial intelligence (AI), robotics, and the Internet of Things (IoT) are now common in the manufacturing industry, so machinist need to keep pace with new changes.
Course Objectives
Master the basics of CNC controls and programming
Understand metallurgy and machining and grinding processes
Learn inspection methods and workholding principles
Understand the basics of Six Sigma, 5S, Lean, and TPM
Prerequisites and Requirements
There are no prerequisites to take this course.
Instructors
This is a completely self-pace course. Additional support will be provided through email and phone.