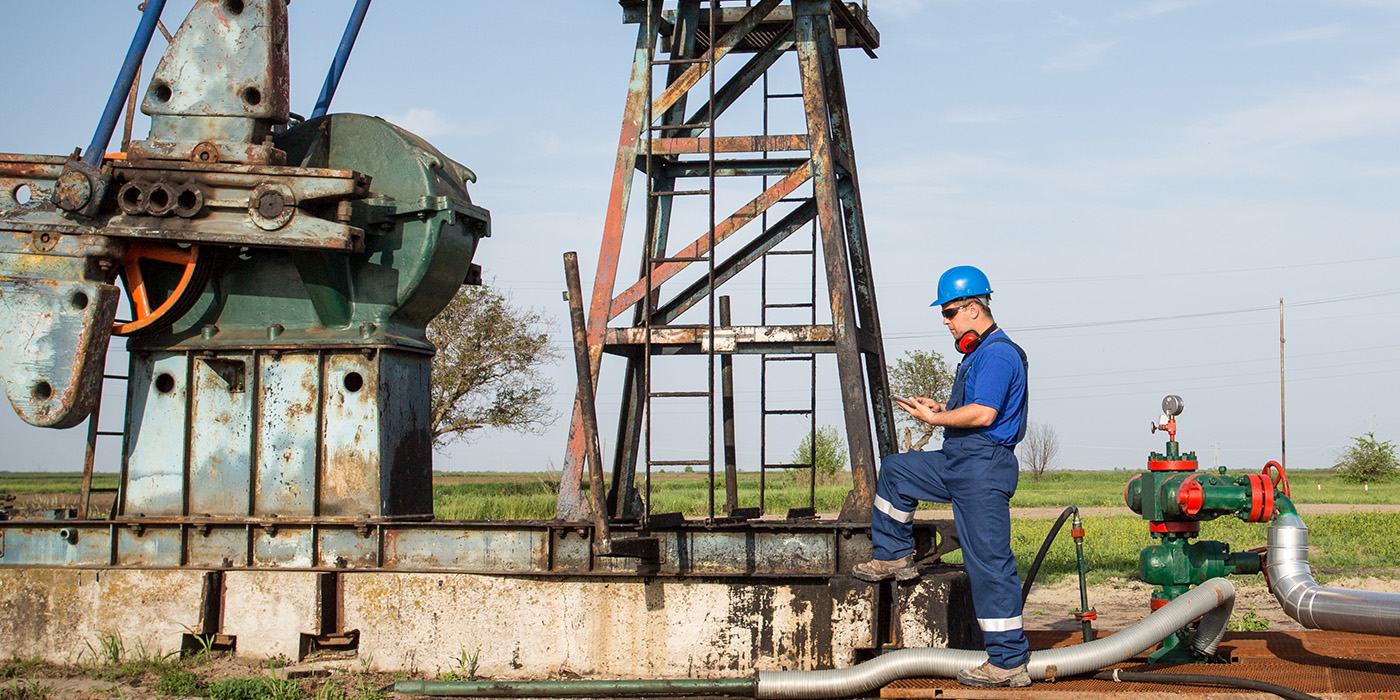 Become an Oil Refinery Operator
Focusing on safety, instrumentation, and the refining process, in this 100% online course you will learn how to enter the petroleum industry as an entry-level oil refinery operator.
Job Outlook for Oil Refinery Operations

Recruiter.com expects total employment for refinery operators and similar positions to top 41,000 by 2029. According to the Society of Human Resource Management (SHRM), companies in the oil and gas industry say as much as 25% of their workforce is nearing retirement age. The industry needs new talent to replace the retiring workers and operate increasingly technical machinery.
The US Bureau of Labor Statistics (BLS) indicates that the average refinery operator earns $37.31 per hour or $77,610 per year. According to PayScale.com, early-career operators earn $31.71 per hour during the first few years of their careers.
Oil Refinery Operations Program Course
Curriculum
Basic Safety
Basic Hazard Communication
Basic Lockout-Tagout
Math 1000: Basic Math 1
Math 2000: Basic Math 2
Math2500: Basic Math 3
Applied Physics 1
Applied Physics 2
Applied Physics 3
Heat Exchangers
Lubrication and Bearings
Electrical Safety
Electricity for Operators and Technicians
Industrial Valves
Compressed Air
How to Read Process Drawings
Basic Process Instrumentation and Control
Pump Fundamentals
Centrifugal Pumps – Operation
Refining 1000: Introduction to Petroleum Refining
Refining 2000: Distillation Technology
Refining 3000: Basic Refinery Processes
WHAT DO OIL REFINERY OPERATORS DO?
Crude oil is refined or converted into various useable products using sophisticated processes and machinery. Refinery operators run and monitor this equipment to ensure products like gasoline, jet fuel, lubricants and chemical compounds meet applicable standards and to provide for safe, efficient operation of the refinery.
WHAT ARE THE DUTIES OF ENTRY-LEVEL REFINERY OPERATORS?
As a new refinery operator, you will make sure unit and process systems operate properly. With your own safety and that of your teammates as your primary objective, you will ensure production processes are operating safely. You will monitor instrumentation and the operation of equipment and make adjustments to keep the systems working within acceptable ranges. You will detect and resolve problems that may interrupt the refinery's operations.
ARE OIL REFINERY JOBS LIKELY TO BE VIABLE IN THE FUTURE?
Although renewable energy sources hold promise for the long term, between now and 2040, demand for petroleum products in the US is expected to remain steady. Gas demand is expected to increase for the next 20 years. For new entry-level oil refinery operators, this could be a great time to begin a long-term career in the energy industry.
Course Objectives
How to operate an oil refinery with safety as the prime consideration.
Instrumentation and the operation of equipment.
How to keep system process variables, such as flows, temperatures, and pressures, within acceptable ranges.
How to detect problems, analyze trends, and take corrective action.
How to maintain communication with other operators, maintenance, and management.
Prerequisites and Requirements
This course is for you if you seek entry-level employment in an oil refinery.
To enroll in this course, you should have basic keyboarding and computer skills, and be comfortable navigating the Internet and using email. You should also have a high school diploma or the equivalent.
Instructors
This program is supported by a team of highly experienced industry instructors.