Breckenridge

campus

Experience strong community support through scholarships made possible by local donors.
Experience strong community support through scholarships made possible by local donors.
Sign up to tour
About
the campus
As a commuter campus, TSTC in Breckenridge offers many options for student involvement, both in the community and on campus. The remodeled Breckenridge Technology Center offers state-of-the-art equipment, as well as several spots for studying-and socializing. Our small student-to-instructor ratio provides a close-knit learning community. And, the Breckenridge community offers generous scholarship opportunities to TSTC students.
CAMPUS HOURS
Enrollment Extended Hours: Monday - Thursday
Family, professionals inspire TSTC Nursing students
(SWEETWATER, Texas) – Texas State Technical College Nursing students have been inspired to enter the health care field for various reasons. In honor of National Nurses Week, which is celebrated May 6-12, Associate Degree in Nursing and Vocational Nursing students at TSTC's Breckenridge and...
TSTC honors West Texas graduates during Spring Commencement
(ABILENE, Texas) – Ninety-eight graduates are ready to enter the workforce after earning Associate of Applied Science degrees or certificates of completion from Texas State Technical College on Thursday, April 27. TSTC honored graduates from the Abilene, Breckenridge, Brownwood and Sweetwater campuses during the...
Facilities & resources
Our Breckenridge campus is all about community. With our smaller instructor-to-student ratios, you get a stronger connection with faculty and staff who are there to support you. And with three campus buildings within two blocks of each other, you're just a short walk across the street from your classmates.
Breckenridge Center
Our Breckenridge Center is the main hub for campus. You can access student services, the Learning Resource Center, student lounge and more.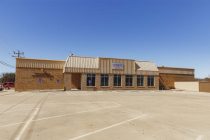 Breckenridge Technology Center
The Breckenridge Technology Center houses our updated, state-of-the-art labs and classrooms. Here is where you put your hands on skills to the test.
Breckenridge Welding Technology Building
Welding is big in West Texas. And so is the dedicated building we have for our Welding Technology program.
Campus amenities
Our small campus in Breckenridge offers a lot of extras! You'll have access to our Learning Resource Center, study rooms, outdoor seating, copy machine, printer, student lounge with TV, pool table, refrigerator, microwaves and vending machines. We even have an online campus store for all your TSTC merchandise and supplies.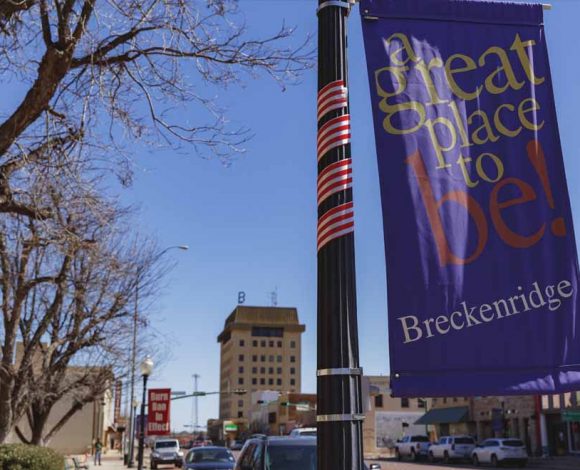 More about Breckenridge
If you're looking for a small-town atmosphere, look no further than Breckenridge. It's the county seat in Stephens County, and if you love water, there are three lakes located near our campus. Boating, fishing, camping, and hiking are nearby to give you a relaxing respite from your studies.
Start at TSTC in Breckenridge
Apply now
Breckenridge Campus Directory
New Student Admissions & Recruiting
254-559-7700
Counseling
325-738-3319
TSTC Campus Store
254-559-7700
Admissions & Records
254-559-7700
Veteran Affairs
325-734-3626
Administrative Office
254-559-7707
Registrar's Office
254-559-7700
Student Accounting
254-559-7703
Human Resources
325-641-3917
Financial Aid
254-559-7700
Purchasing Office
325-235-7332
325-235-7342
Testing
254-559-7700
Campus safety
In case of an emergency, call 911
Report a crime
If you have information related to a crime, please submit a report. It will help us maintain a safe and secure campus environment for everyone.
Find out more information about safety on campus from our Clery Report.
Safety and Security
ADDRESS
307 N. Breckenridge
Breckenridge, TX 76424
254-559-7700
Campus Hours
8 a.m. – 5 p.m.
Monday – Friday
Enrollment Extended Virtual Hours
5 p.m. – 9 p.m.
Monday – Thursday