(HARLINGEN, Texas) – Texas State Technical College's campus in Harlingen experienced many achievements during the busy fall 2022 semester.
Here is a look back at some of the highlights:
Prestigious award
TSTC recognizes individuals every year who help achieve its mission of placing more Texans in great-paying jobs. Jessica Ybarra-Almaraz, Juan Lucio and Rebeca Villanueva-Hernandez are TSTC employees who were recognized as recipients of the college's 2022 Chancellor's Cornerstone Awards for the Harlingen campus.
U.S. Rep. tours Harlingen campus
TSTC hosted U.S. Rep. Mayra Flores, R-Texas, for a tour of the Harlingen campus.
Members of TSTC's Harlingen campus administrative team, including Amanda Posada, provost and the college's statewide dual enrollment executive director, and Cledia Hernandez, associate vice chancellor for External Relations and Workforce Development, discussed the programs that are available in Harlingen.
Flores visited the college's Dental Hygiene, Nursing, Surgical Technology and Welding Technology programs.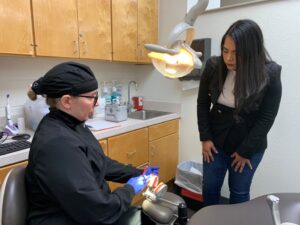 Overseas job opportunity
Monika Bodner accepted a job opportunity with German printing press manufacturer Koenig & Bauer, and the skills that she learned in the Wind Energy Technology program will translate well to her work in Germany.
She earned a certificate of completion in Wind Energy Technician at TSTC's Fall 2022 Commencement.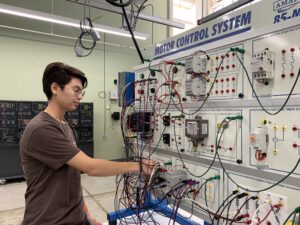 Fall commencement
TSTC celebrated more than 270 of its graduates on Dec. 6 at the Fall 2022 Commencement held at the South Padre Island Convention Center.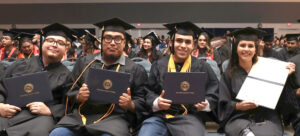 Registration for TSTC's spring semester is underway. For more information, go to tstc.edu.