(Sweetwater) – Two employees at Texas State Technical College in Sweetwater have been honored for their outstanding service and dedication to TSTC.
James Spivey, a building maintenance supervisor, and Karen Waller, chief of staff of Strategic Relations, have received TSTC's Chancellor's Excellence Awards.
"Yearly, the Chancellor's Excellence Award honors those who have consistently demonstrated a work ethic above and beyond their job descriptions, which aligns with our core values of excellence, accountability, service and integrity. On a daily basis James Spivey and Karen Waller exemplify these values; hence, their induction into this elite group is well deserved," Rick Denbow, provost at TSTC in West Texas, said.
The Chancellor's Excellence Award began in 2001 and has been given to more than 300 TSTC employees statewide. Recipients are nominated by their peers for their work toward advancing the technical college's mission.
"The teammates who win this award model excellence for us all and are recognized for both their sound character and for advancing TSTC's new direction," said TSTC Chancellor Mike Reeser. "Due to their caring and dedicated efforts, TSTC continues to make a difference in the employment success of our students."
Spivey joined TSTC in 2016 as a maintenance worker and quickly moved up to a leadership role. He was surprised to learn he had won the award but sees it as a win for his team.
"This means my team is working really hard because they are the ones that make me look good. I am exceptionally proud of them, and I am personally flattered," he said.
Spivey's first encounter with TSTC was when he was in high school taking welding courses at what was then known as Texas State Technical Institute. He says fate must have been sending him a sign because he decided to work at TSTC after reconnecting with his high school sweetheart, another TSTC employee, who is now his wife.
"This is my home. A lot of places you work at they don't even know your name, but here there is compassion. I will be here for as long as TSTC will have me," he said.
Spivey said this is the first time he has received recognition for his work from a company.
Waller felt honored to win the award and said it fueled her passion even more.
"I truly appreciate that my peers felt I deserve this honor. Our work at TSTC is important because we can affect so many lives and have a positive impact in a student's life and career," she said.
Waller has dedicated her career to education and has worked the last 26 years in education administration. She started at TSTC in 2012 and promotes educational partnerships with other community colleges, universities and industry leaders.
"I am very proud of my accomplishments at TSTC and plan to continue to make TSTC a great place to work and also a great place for our students to get an education. We are here to educate our students and provide them with a foundation that will serve them the rest of their lives," she said.
A Snyder native, Waller has lived and worked in the West Texas area her whole life. She is a certified public accountant and has a bachelor's degree in interior design and a master's degree in income tax accounting from Texas Tech University.
Spivey and Waller will join 33 other TSTC employees statewide who will be honored at the National Institute for Staff and Organizational Development's Excellence Awards Dinner and Celebration in May in Austin.
For more information on Texas State Technical College, go to www.tstc.edu.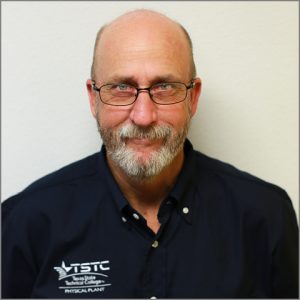 James Spivey, from Texas State Technical College in Sweetwater, is a building maintenance supervisor. He was awarded the Chancellor's Excellence Award.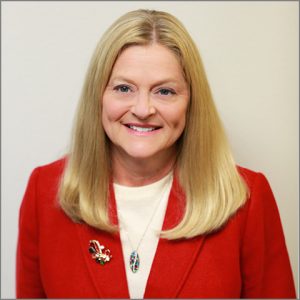 Karen Waller, from Texas State Technical College in Sweetwater, is chief of staff of Strategic Relations. She was awarded the Chancellor's Excellence Award.