Sweetwater

campus

Rich in pioneer culture with community and heartiness. Come start your future career with us.
Rich in pioneer culture with community and heartiness. Come start your future career with us.
Sign up to tour
About
the campus
The campus offers student housing and a full-service cafeteria. In our fully furnished labs, you'll find state-of-the-art equipment and tools used on the job. Our renovated library offers study rooms for individual or group sessions. The Student Center is a 36,000-square foot, bi-level facility where you can exercise, participate in intramural sports, hang out and watch television, or play various console or table games after classes.  
CAMPUS HOURS
Enrollment Extended Hours: Monday - Thursday
ADDRESS
300 Homer K. Taylor Drive 
Sweetwater, TX 79556
Get directions
TSTC showcases programs for high school students at Fall Preview Day
(SWEETWATER, Texas) – High school students from throughout West Texas learned about the different programs that Texas State Technical College has available during its Fall Preview Day earlier this month. Around 250 students toured the labs of TSTC's Sweetwater campus and met with instructors...
TSTC Electromechanical Technology students learn about oil field job opportunities
(SWEETWATER, Texas) – Texas State Technical College Electrical Power and Controls, Electromechanical Technology, and Industrial Systems students recently learned about careers in the oil field from representatives of Alamo Pressure Pumping during employer spotlights presented on the Abilene and Sweetwater campuses. Alamo Pressure Pumping...
career pathways career pathways
Facilities & resources
Our Sweetwater campus is the complete package with everything you need to be successful in training for your career. With dorms, a gymnasium, cafeteria and more, you'll get the full college experience living on this campus out in the West Texas landscape.
Take a virtual tour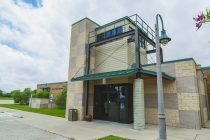 Lance Sears Building
Start your visit with us here. As as student this is your central hub to admissions, financial aid, counseling and more.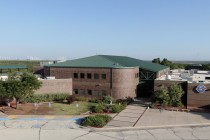 Student Center
Our student center offers you everything you need when you're not in class. Grab a bite in the cafeteria or workout in our fitness center.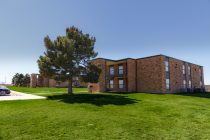 Student Housing
You can experience Sweetwater even if you live elsewhere. We offer student shared apartments or private rooms to suit your needs.
Campus amenities
As one of our more established campuses, TSTC in Sweetwater offers a wide variety of amenities. You'll have full access to our Learning Resource Center, student housing, laundry facilities, gymnasium, cafeteria, sand outdoor volleyball court, outdoor seating and grilling, study rooms, student lounge, indoor and outdoor basketball courts, and more. We even have an online campus store for all your TSTC merchandise and supplies.
We encourage you to join in student housing and immerse yourself in new friendships, ideas and experiences.
Learn more about student housing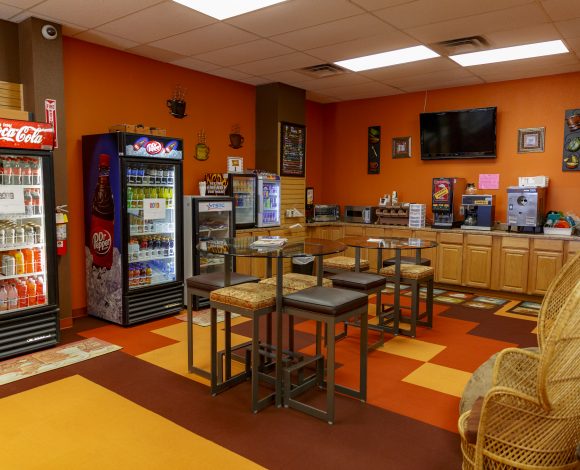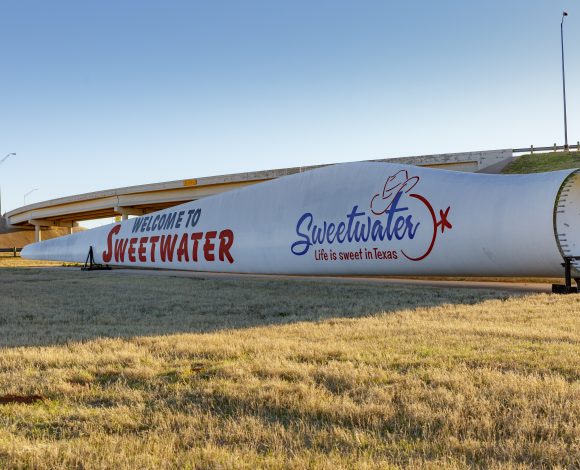 More about Sweetwater
The Sweetwater campus is located three miles west of historic downtown Sweetwater, which has a history of being a hub for cotton, oil, and cattle. The town of 10,000 has a hospital, two golf courses, a local newspaper, a historic renovated movie theater, and a large public swimming pool, as well as public fishing and recreational facilities at Lake Sweetwater. You can enjoy local attractions offered throughout the year at the Nolan County Coliseum, and you won't want to miss the annual, world's-largest Rattlesnake Roundup.
get connected get connected
Start at TSTC in Sweetwater
Apply now
Give us a call
New Student Admissions & Recruiting
325-235-7300
Veteran Affairs
325-734-3626
Student Activities Center
325-235-7499
Admissions & Records
325-235-7435
Student Accounting
325-235-7347
325-235-7350
Food Services
325-235-7317
Registrar's Office
325-235-7435
Purchasing Office
325-235-7332
325-235-7342
Administrative Office
325-235-7300
Financial Aid
325-235-7435
Student Housing
325-235-7368
Human Resources
325-641-3917
Counseling & Testing
325-235-7441
TSTC Campus Store
325-235-7402
Campus Police
325-235-7400
Campus safety
In case of an emergency, call 911
Report a crime
If you have information related to a crime, please submit a report. It will help us maintain a safe and secure campus environment for everyone.
Find out more information about safety on campus from our Clery Report.
Safety and Security
ADDRESS
300 Homer K. Taylor Drive
Sweetwater, TX 79556
(325) 235-7300
Campus Hours
8 a.m. – 5 p.m.
Monday – Friday
Enrollment Extended Virtual Hours
5 p.m. – 9 p.m.
Monday – Thursday