Better Alignment of
Funding with Mission
Texas State Technical College's (TSTC) legislatively mandated mission makes the College unlike the rest of the two-year colleges in Texas. Where their focus is academic transferability, TSTC's focus is workforce employability.
All About Placement
The College maintains high placement rates by working hand in hand with Texas industries to ensure its programs align with their workforce needs. TSTC's sole purpose is student employment success and, as Texas' only statewide two-year college system, we are the "Get-a-Job College."
Funding Through Accountability
TSTC is the only college in Texas that operates on a 100% outcomes-based funding formula. With its "Returned-Value Funding Formula," the College is not funded on contact hours, but rather on the employment outcomes realized by our students. The College relies on the placement of its graduates in great-paying jobs to receive funding from the State.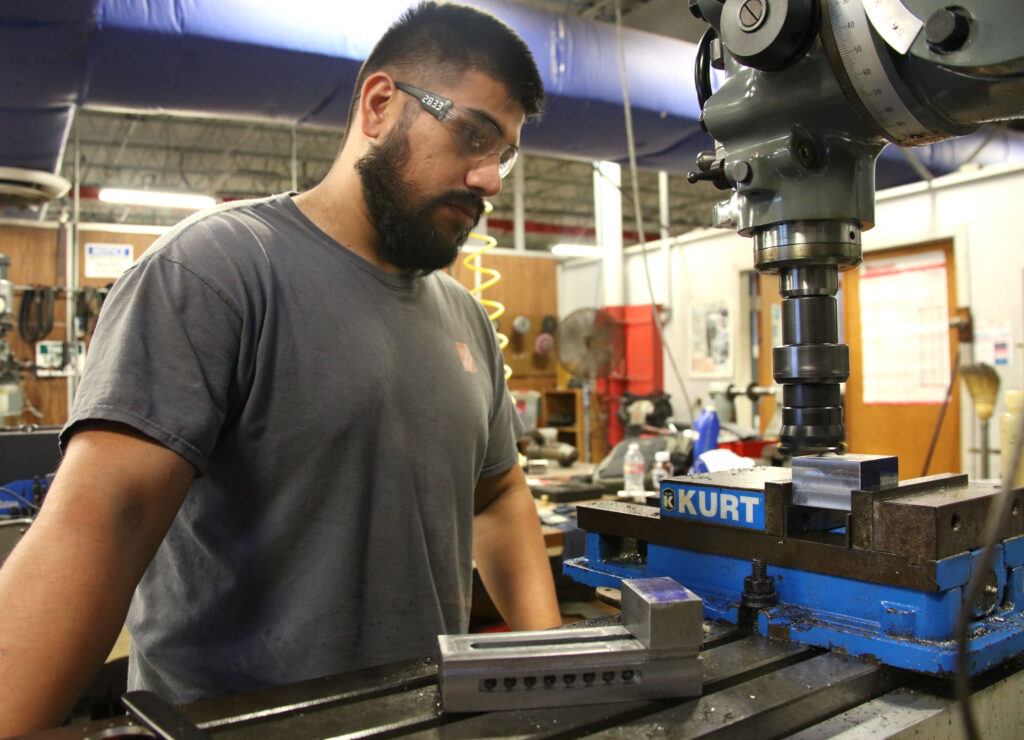 Learn More About Our Funding and Partnerships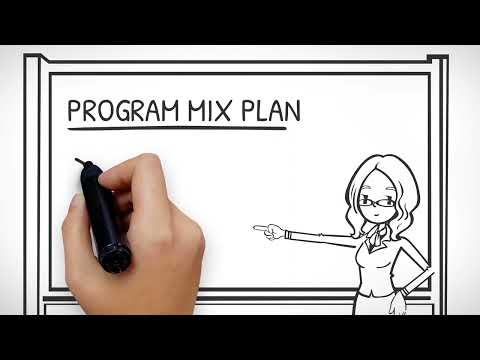 TSTC's Funding Model
TSTC is the only college in Texas that operates on a 100% outcomes-based funding formula.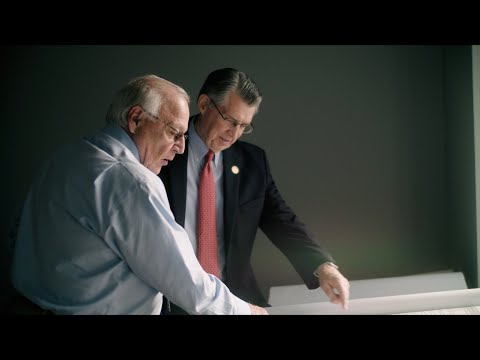 TSTC and TSBPE Partnership
TSTC partners with TSBPE to open new testing centers to certify more plumbers.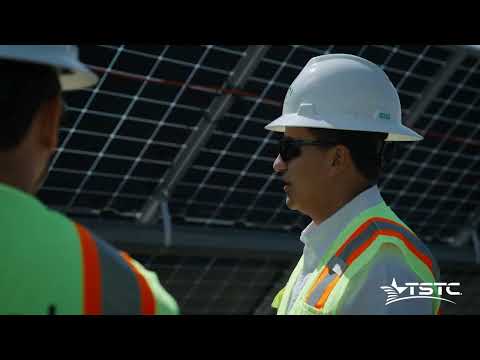 TSTC and Enel Partnership
TSTC partners with business and industry to ensure student-employment success.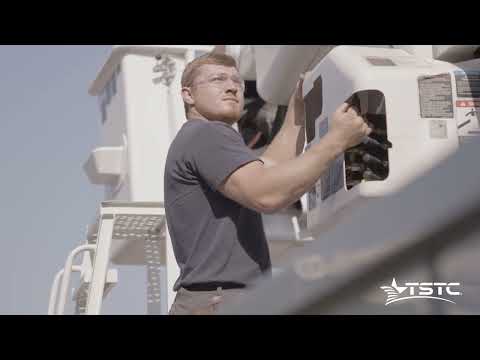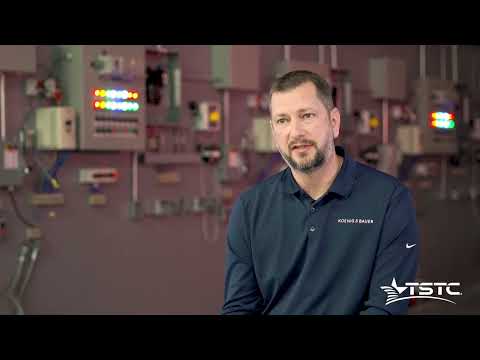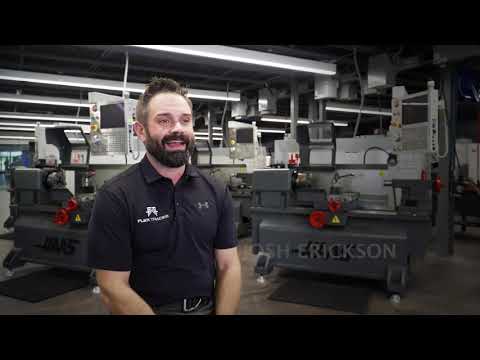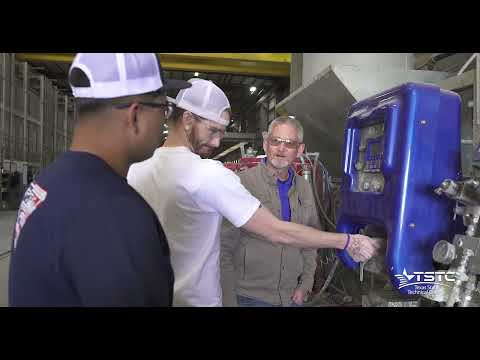 Better Partnerships with Industry
TSTC utilizes its impressive and growing list of industry partners to keep its training relevant to the increasing workforce demands. Many of these industry partners sit on advisory boards to ensure that all technical training aligns with current industry standards.
The College's close relationship with industry helps it decide what programs are needed and what programs are no longer viable. TSTC has grown in some programmatic offerings while sunsetting others. This keeps TSTC accountable not only to students and industry, but also to the State. TSTC maintains fiscal responsibility with state appropriations by only teaching programs that lead to great-paying jobs, not just to a degree.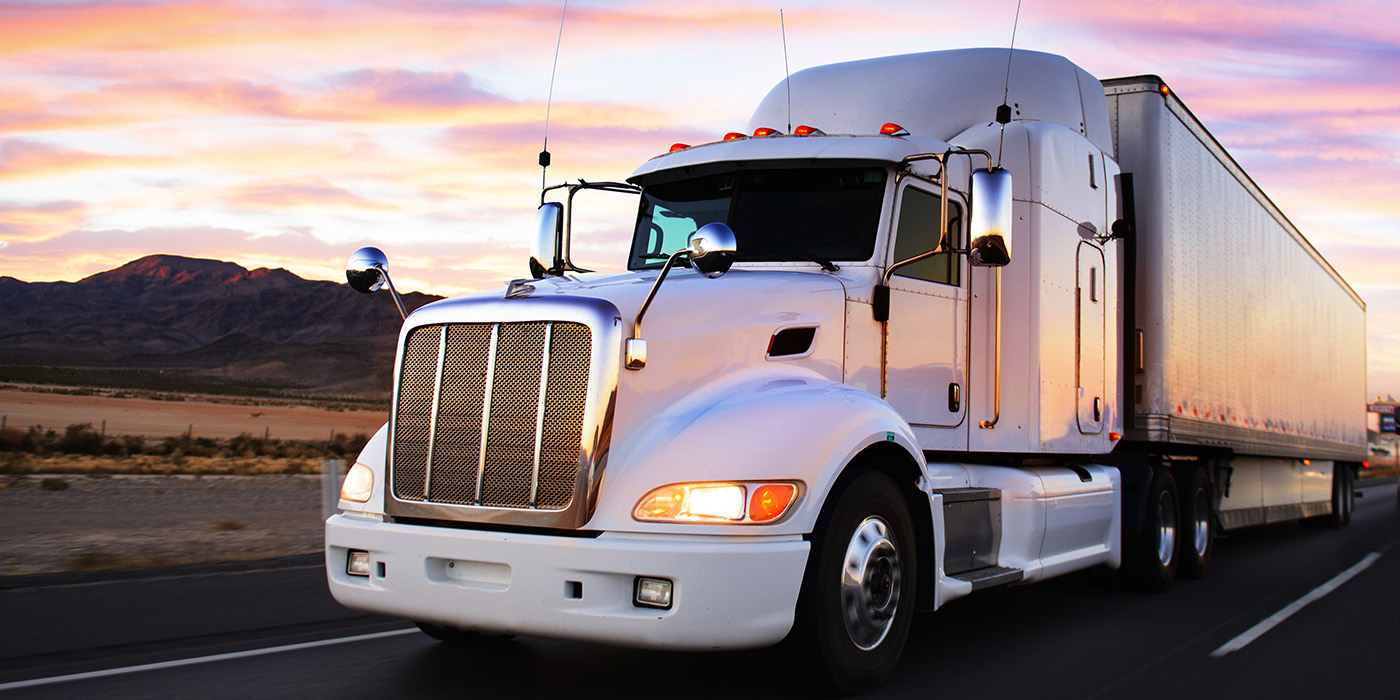 TSTC Legislative Report
Download TSTC's Report to the 88th Texas Legislative Session.
Download Report
better for texas. better for texas.
TSTC's Legislative Priorities
Growth

Scale up TSTC through the expansion of existing campuses and the development of new ones, aligning TSTC with the demand in the fastest-growing areas of the state.
TSTC does not have a presence in many of the fastest-growing counties in Texas.
Existing campuses in growth counties are undersized and do not meet current needs.
Sustainable Capital Funding
Establish sustainable Capital funding through existing and new resources.
Create an endowment to finance expenditures for construction and modernization, and the purchase of real estate and equipment for existing and future TSTC locations.
Technical Institution Equipment & Facilities Supplement (TIEFS).
Transportation Academy
Expand TSTC's Professional Driving Academy, both by growing existing licensure programs and starting up new ones, to meet the state's transportation needs. ($102.7M)
Build a high-end transportation/CDL program that prepares students for emerging technologies and grows the number of truck and bus drivers (school and metro).
Create Certified DPS testing sites at all Professional Driving Academy facilities.
Returned-Value Funding Model
Fund TSTC's signature Returned-Value Funding model at a minimum performance-based commission of 36%.
TSTC's Legislatively
Mandated Mission
Texas Education Code Section 135.01
Read more
Texas State Technical College System is a coeducational two-year institution of higher education offering courses of study in technical vocational education for which there is demand within the State of Texas. Texas State Technical College System shall contribute to the educational and economic development of the State of Texas by offering occupationally oriented programs with supporting academic course work, emphasizing highly specialized advanced and emerging technical and vocational areas for certificates or associate degrees.
The Texas State Technical College System is authorized to serve the State of Texas through excellence in instruction, public service, faculty and manpower research, and economic development. The system's economic development efforts to improve the competitiveness of Texas business and industry include exemplary centers of excellence in technical program clusters on the system's campuses and support of educational research commercialization initiatives.
Through close collaboration with business, industry, governmental agencies, and communities, including public and private secondary and post-secondary educational institutions, the system shall facilitate and deliver an articulated and responsive technical education system. In developing and offering highly specialized technical programs with related supportive coursework, primary consideration shall be placed on the industrial and technological manpower needs of the state. The emphasis of each Texas State Technical College System campus shall be on advanced or emerging technical programs not commonly offered by public junior colleges.
Meet Our Government Relations Team
Better
for Texas
Come and grab a cup of coffee on us!
512-647-8780
SXSW Center
1400 Lavaca St.
Suite 170
Austin, Texas 78701
Contact Us!