(HARLINGEN, Texas) – Texas State Technical College had many triumphs during the busy spring semester on its Harlingen campus.
Here is a look back at some of the semester's highlights:
SpaceX tour
Some 50 students from TSTC's Mechatronics Technology, Precision Machining Technology and Welding Technology programs at the Harlingen campus experienced a tour of aerospace manufacturer SpaceX's launch facility in Brownsville on March 16. The tour guides educated the students about how toolmakers, engineers and welders contribute to building a sustainable rocket through creative approaches.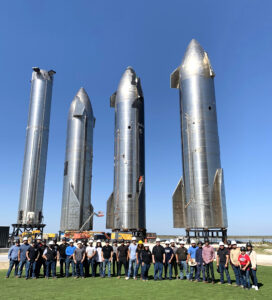 Welding opportunities
April was National Welding Month, which recognized welders in such industries as construction, automotive and manufacturing. Graduates of TSTC's Welding Technology program are instilled with the knowledge and skills needed to fill welding jobs that are being vacated by retiring baby boomers.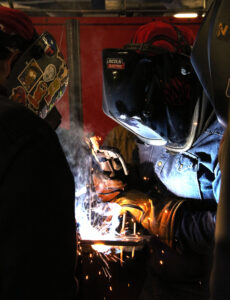 SkillsUSA gold medalists
Some TSTC students are still beaming with pride because as SkillsUSA gold medalists they will advance to the SkillsUSA National Leadership and Skills Conference that will be held June 20-24, 2022, in Atlanta, Georgia.
Alfredo Aldape, Omar Escalon, Carina Garcia, Caleb Garza, Carlos Lara, Adrian Nacianceno, Alfredo Martinez, Isela Munoz and Raymundo Salinas will represent TSTC's Harlingen campus.
The SkillsUSA platform provides postsecondary students with the opportunity to demonstrate the skills they have acquired in their education. The national level raises the bar. It provides them with a unique credential of top honors that may help them get hired in the Texas workforce.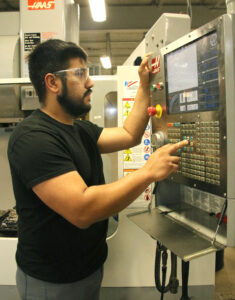 A day in CTE history
More than 170 high school seniors, including those who completed a dual enrollment pathway and chose to matriculate to pursue a technical education at TSTC, were honored at the National Career and Technical Education (CTE) Signing Day event held on April 14 at TSTC's Harlingen campus.
Cheers echoed throughout the room as the students demonstrated their pride and donned TSTC caps and signed letters of intent that signified their commitment to a technical education at TSTC.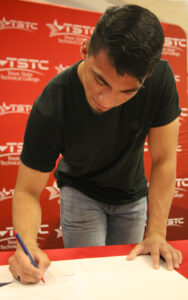 Spring commencement
TSTC celebrated more than 270 of its graduates at the Spring 2022 Commencement held on April 26 at the Bert Ogden Arena in Edinburg.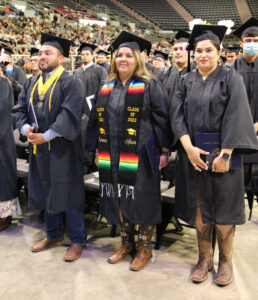 Registration for the summer and fall semesters is underway. For more information, visit tstc.edu.