Fort Bend County


campus

Fort Bend County is one of the fastest-growing counties, and your career could grow just as fast!
Fort Bend County is one of the fastest-growing counties, and your career could grow just as fast!
Sign up to tour
About
the campus
Fort Bend County is the 10th largest county in Texas and one of the fastest-growing areas in the country. Forbes magazine named it as the 5th fastest growing county in the U.S. That's why our Fort Bend County campus is one of our fastest-growing campuses. Our state-of-the-art training labs and equipment will help you perfect your skills for the job you want. As a commuter campus, we provide the resources you need to make your day comfortable as a student.



CAMPUS HOURS
Extended Hours
Mon.–Thur.
Aug. 21–31
(Virtual only)
Fort Bend County
latest news
Fall semester at TSTC is in full swing
(ROSENBERG, Texas) – The parking lot on campus was full the morning of Aug. 28. Inside the buildings, new students could be seen wandering the halls, trying to find their classes and labs. Staff and faculty made themselves available to help, and there was...
TSTC's CDL instructors embrace purpose in educating future truck drivers
(HARLINGEN, Texas) – Educating and training men and women for truck driving careers is a commitment taken seriously by the instructors at Texas State Technical College's Professional Driving Academy. That devotion will be celebrated as part of National Truck Driver Appreciation Week from Sept....
Facilities & resources
TSTC in Fort Bend County has everything you need to be a successful student. Our buildings are within walking distance, so you are never far from what you need. And as our fastest growing campus, there's more for you to experience in the near future.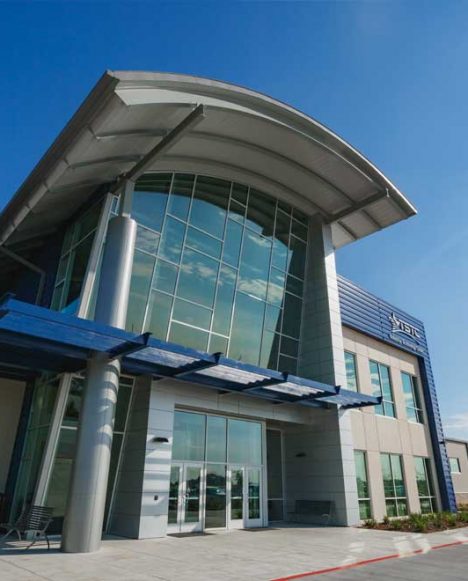 Take a virtual tour
Brazos Center
Access all you need as a student at the Brazos Center. Admissions, enrollment, financial aid and more can be found here.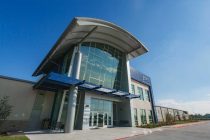 Industrial Technology Center
The building that started it all for our Fort Bend County campus. Here you'll find some of our top programs along with a student lounge area.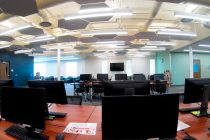 Learning Resource Center
You can find information you need or a quiet place to study at our Learning Resource Center. LRC staff are friendly and ready to help.
Campus amenities
Our Fort Bend County campus offers a number of amenities to make your education and training convenient. You'll have full access to our Learning Resource Center, computer labs, outdoor seating, cafe, Campus Store, microwave, student lounge area and vending machines. We even have an online campus store for all your TSTC merchandise and supplies.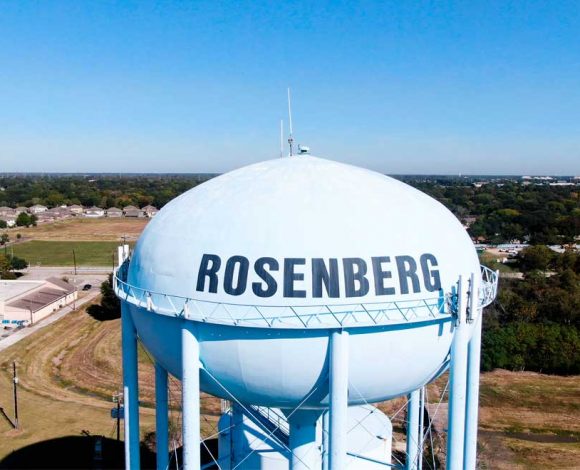 More about Fort Bend County
Located in Rosenberg, our Fort Bend County campus offers you ease of access to all the amenities nearby and beyond. You can enjoy the small town charm of Richmond or travel north for all the great shopping in Katy. Head east through the vibrant opportunities in Sugar Land or surround yourself with the big city in Houston. Wherever you go there's always something to do.
Start at TSTC in Fort Bend County
Apply now
Fort Bend County Campus Directory
Enrollment Services
832-595-8734
Purchasing Office
254-867-4804
Administrative Office
346-239-3403
Veteran Affairs
956-364-4386
TSTC Campus Store
254-867-3803
Human Resources
346-239-3004
Student Accounting
346-239-3418 Office
346-239-3488 Fax
Campus safety
In case of an emergency, call 911
Report a crime
If you have information related to a crime, please submit a report. It will help us maintain a safe and secure campus environment for everyone.
Find out more information about safety on campus from our Clery Report.
Safety and Security
ADDRESS
26706 Southwest Freeway
Rosenberg, TX 77471
832-595-8734
Campus Hours
8 a.m. – 5 p.m.
Monday – Friday
Enrollment Extended Virtual Hours
5 p.m. – 9 p.m.
Monday – Thursday